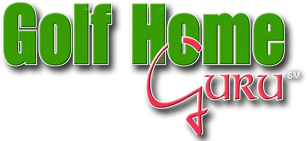 Naples, Bonita Springs, Estero, and Fort Myers Golf Homes
Hi, I'm Joe Morgan…better known as the GOLF HOME GURU. Welcome to my all-new, updated and expanded, website and "GURU GOLF" Blog.
From 2006-2012, I completed over-200 sales and listings in over-40 different golf communities. This accounted for 98% of my total business, surely making me Southwest Florida's #1 Golf Communities' SPECIALIST!
My "Mission" is to help you find the golf home/community that will best fit YOUR personal budget, golfing habits and ability, and family lifestyle! And, my steadfast commitment to you is…Satisfaction "Guru-Teed"!
Please have FUN with my new site! It will enable you to view literally-thousands of available SWFL golf homes, including my own GREAT "Guru" GOLF HOME listings. It will also provide you with valuable up-to-date golf community and golf course information, and Buyer and Seller tips, via my "GURU GOLF" Blog articles and postings.
Please plan your calendar to review the weekly Blog postings regarding my ads and Open Houses…then, stop by, introduce yourself, and check out these gorgeous golf community homes. Hopefully, I can even make your golf game a little better, thru on-going "Golf Tips" from a local Pro.
Please give me a call or send me an e-mail and let me know how I can help you with your SWFL real estate needs. Then, let's go hit the ball!
Naples Homes For Sale
If you look forward to own a new home in one of the most striking destinations of the world then your first preference should be Naples, Florida. Naples, Florida give you access to the world's most well known golf courses, boutiques, scores of shopping malls promising you the best stay with a lot of pleasure. The Real Estate Market of Naples, Florida has been experiencing a tremendous growth in the recent years. According to the official reports, the real estate market has showed a considerable growth. Today, if you look for real properties in Naples, Florida, you will probably find a variety of different kinds of housing units starting from homes for sale for a single family to apartments,
Naples Golf Properties
Naples Florida became top ten million dollar homes market according to experts. Naples, Florida is a dream destination for any prospective real estate buyer. Naples, a small town in Florida, has seen a major transformation over the years from a sleepy fishing town to one of the best and most upscale places to live in the entire USA. The popular search criteria in Naples Florida real estate market are Naples Golf Properties, Naples Golf Homes, Naples Golf Real Estate, Naples Golf Communities, Naples Golf Condos, resale homes, residential properties, new homes and apartments, golf course properties, ranch properties, lands and farmhouses, rental resort, rental home, waterfront properties, multi-family properties and new and old resale condos are found for sale in Naples property market.
Ft. Myers Homes for Sale
Fort Myers is one of the most wonderful cities in the County of Lee, Florida; aside from its colorful history there are still other motivating factors that contribute to the continuous sales of many Fort Myers homes for sale. There are plenty of residential communities that have floor plans perfect for growing families of all sizes, and are close to all the family fun activities that Fort Myers has to offer.
Ft. Myers Real Estate Properties
If you are looking into investing in Ft. Myers Real Estate, then this will be a great time to look into purchasing possibilities. With the wide variety of things that you can do and enjoy in this city you can surely know that it is one of the best real estate investments you will have.
Golf Home Listings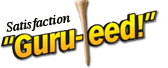 "He's just a fun guy to be working with. You can tell he's a true professional person in the way he approaches sales. A lot of real estate agents are just out there looking for their commission. They want a sale no matter what. He wanted to make sure we were happy with what we ended up with."

RATING: "Hole-In-One"
Steve & Barbara Scherzinger
The Quarry

Reprinted from "Naples News-Press" article (10/21/11)

We found Joe to be personable, honest, and meticulous with all details in the purchase of our golf community home. Joe's vast knowledge of the SW Florida golf communities was a tremendous asset. He was always available to answer any questions we had. At all times, Joe had our best interest at heart, from the moment we met him until the job was done!
We rate Joe a Hole-in-One on a Par 4!!
Ron & Cheryl Graziani
Palmira

Vasari/Toscana

Joe has become a friend as well as our Agent. What other agent would pick you up at the airport and deliver you to your home without being asked. He is steadfast and determined to sell your property. We appreciate all he does to make our selling experience pleasant. You are the best.
- Jack & Jan S.