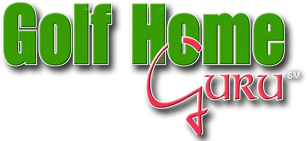 Fort Myers, Bonita Springs, Estero, and Naples Golf Homes
Hi, I'm Joe Morgan…better known in Southwest Florida as the GOLF HOME GURU because I specialize in the sale of golf community homes and condos. WELCOME to the best golf real estate website in Southwest Florida!
Since 2006, I've completed almost-300 sales and listings in over-40 different golf communities. These have accounted for 96% of my total business, undoubtedly making me Naples and Southwest Florida's #1 Golf Communities' SPECIALIST!
My "mission" for Buyers is to help you find the golf community/golf home–resale or new construction–that will best fit YOUR personal budget, golfing habits and ability, and family lifestyle! And, my "commitment" to you is SATISFACTION "Guru-Teed"!
This site contains tons of information for both golf home Buyers and golf home Sellers so please take your time and ENJOY it! I think you'll find it to be the most user-friendly golf real estate website in Southwest Florida…especially for golf home searches. With my EXCLUSIVE "Birdie 2 Program", just two clicks will show you every home that is currently "For Sale" in your chosen golf community. It's quick and easy!
Please also check out my weekly Open House schedule, golf community articles, golf photos, and golf tips from golf professionals in my new "GURU GOLF" Blog.
Please give me a call (239/438-6426) at any time or send me an e-mail (Guru@GolfHomeGuru.com) to let me know how I can help you with your golf community real estate needs. The way I see it, this also gives us a good excuse to do what we both REALLY want to do…go hit the golf ball!
Golf Home Listings
Naples Homes For Sale
Currently, the quality and price of Naples homes for sale makes it a buyer's dream come true...especially for those seeking luxury golf properties and a warm, sunny climate. If you look forward to own a new home in one of the most striking destinations of the world, then your first preference should be Naples, Florida. Here, you will enjoy some of the world's most well known golf courses, glamorous boutiques, and fine restaurants promising you an ideal atmosphere in which to live and work, or design the ideal retirement. The real estate market of Naples, Florida has been experiencing a tremendous growth in recent years, especially with regards to Naples golf homes. According to the official reports, the Naples golf real estate market is on the upswing and outpacing many comparable golf communities throughout the country. Smart buyers know that now is the time to purchase their dream Naples golf homes, as prices are sure to rise due to the tremendous demand for Naples golf properties. Today, if you look for real properties in Naples, Florida, you will find a variety of different kinds of housing units from Naples Golf Condos overlooking the green, to luxury homes rivaling those in the most expensive real estate markets in the country. Throughout this site, you will find the best Naples homes for sale currently on the market.
Naples Golf Homes
In your search for Naples golf homes, it is best to first familiarize yourself with the many golf communities from which to choose. Each has it's own distinctive appeal, and with so many great Naples Golf Communities available you are sure to find the perfect retreat to enjoy the Florida golf lifestyle. The Naples Golf Real Estate market has entered the top ten million-dollar homes market, according to experts. Naples, Florida is a dream destination for any prospective real estate buyer who is looking for a sophisticated community, yet retaining a small town feel. Naples has seen a major transformation over the years from a sleepy fishing town to one of the best and most upscale places to live in the entire USA. The popular search criteria in Naples Florida real estate market are Naples golf homes, Naples Golf Homes, Naples Golf Real Estate, Naples Golf Communities, and Naples Golf Condos. Avid golfers enjoy the variety of challenging courses, and the ability to play year-round that the Florida climate facilitates. Naples golf homes are an ideal choice for those who not only love the game, but appreciate a healthy, tranquil atmosphere.
Ft. Myers Homes for Sale
Ft. Myers homes for sale range in size and price similar to Naples homes for sale. Golf Home Guru offers the best selection of Ft. Myers homes, including some of the most appealing golf homes on the market today. As one of the most wonderful cities in the County of Lee, Florida, Ft. Myers celebrates its colorful history while offering many other motivating factors that contribute to the continuous popularity and demand for Ft. Myers homes for sale. There are plenty of residential communities that have floor plans perfect for growing families of all sizes, and are close to all the family fun activities that Fort Myers has to offer.
Ft. Myers Properties
If you are looking into investing in Ft. Myers Real Estate, then this will be a great time to look into purchasing possibilities. With the wide variety of things that you can do and enjoy in this city you can surely know that it is one of the best real estate investments you will have. Ft. Myers Golf attracts thousands of vacationers yearly. Investing in Ft. Myers properties to rent to avid golfers who demand luxury golf homes promises a fantastic return on investment.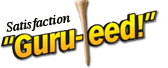 Vasari/Toscana Joe has become a friend as well as our Agent. What other agent would pick you up at the airport and deliver you to your home without being asked. He is steadfast and determined to sell your property. We … Continue reading →

It is said that "patience is a virtue" and from the patience Joe showed as we spent nearly two years from offer to closing on a "short sale", I can say he has virtue-a-plenty. The way he kept on top … Continue reading →

We had a great experience with the Golf Home Guru. Although he represented the buyer as the listing agent, I felt he was very fair to both of us. He was knowledgeable, helpful, and very professional before, during, and after … Continue reading →